A Coffee Addict's Guide To Dallas
A good cup of java is never too far away no matter what part of the world you're in. That's no different for the fabulous city of Dallas. There is a long list of coffee shops I'd like to circle back to when I return but for now, I have several great cafes that will keep you caffeinated throughout your trip. Looking for a good coffee shop is more than just looking at a menu. It's finding the right atmosphere. Each of these is unique on their own but equally fantastic to step into.
Crooked Tree Coffeehouse (2414 Routh Street - Uptown)
This cozy little coffeehouse is tucked away on a quiet street right off of McKinney. It resembles an old home with an open floor plan and has a variety of seating for whatever you might need that day. There are couches, comfy chairs, long tables and more. The staff is very friendly and the place smells like a cup of heaven. Crooked Tree offers free wi-fi which is a must in my opinion. They have delicious coffee and a variety of baked goods from local bakeries in Dallas.
Sip | Stir Cafe (3800 McKinney Ave - Cityplace/West Village
Sip | Stir Cafe is a great coffee shop not far outside of the downtown area. They have plenty of seating both indoor and out, free wi-fi and fantastic service. I ordered the cappuccino and almost went back for a second. The neighborhood this cafe is located in is one of my favorites in Dallas. It's a great spot to work at all day or meet a friend for coffee.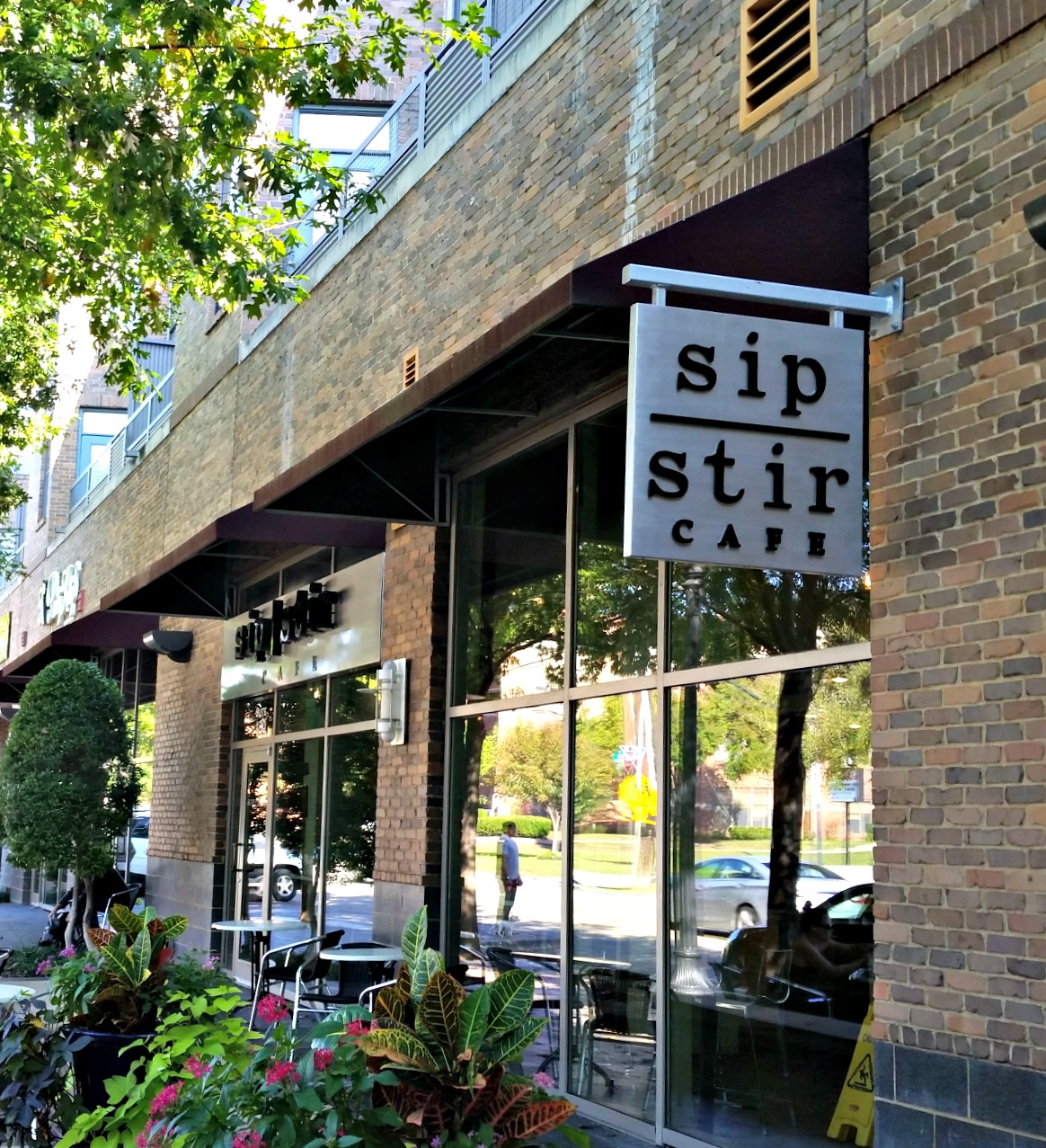 The Wild Detectives (314 West Eight Street - Bishop Arts District)
This gem was one of the most interesting finds I happened upon in Texas. I'll talk about it a bit more in my Bishop Arts feature but it's definitely a place to include on your "must see in Dallas" list. It's a coffee shop, bar and bookshop all rolled into one with a really cool beer garden in back.
Weekend Coffee (1511 Commerce Street - Downtown)
Located in the Joule Hotel, Weekend Coffee brings an urban touch to craft. They have a pretty modern atmosphere and serve innovative blends and coffee drinks. They offer wi-fi but I had a heck of a time logging on. This is a great place to stop in to unwind between meetings, to rest your feet during a long day of exploring downtown or just because you want a phenomenal cup of coffee. They serve one of the best cappuccinos I've had.
Some other coffee shops to check out if you have the time...
Ascension Coffee (1621 Oak Lawn Ave - Design District)
Cultivar Coffee Bar & Roaster (1146 Peavy Road - Eastwood)
Davis Street Espresso (819 West Davis Street - Bishop Arts District)
Houndstooth Coffee (1900 North Henderson Ave - Knox/Henderson)
Method Coffee (1623 North Hall Street - Bryan Place)
Oddfellows (316 West 7th Street - Bishop Arts District)
Union Coffee (5622 Dyer Street - Greenville)